The team at tourism marketing and PR agency piroth.kommunikation
Teresa Hofmann


Introducing Teresa...
A creative thinker with a remarkable sense for emerging trends, Teresa offers a usefully critical eye and fresh perspectives across the agency's work

As managing director, Teresa is the go-between the team and long-standing customers. Alongside the usual agency management tasks such as strategy, finance, human resources development, marketing and business development, she is closely involved in consulting and plays a leading role, together with the account managers, in strategic guidance of clients. She has completed further education in Social Media Management and Campaigns, so is always on top of the latest industry developments.

Teresa studied Media and Communications with Sports Management in Passau and Prague. As a multi-linguist, she began her career in the communications department at the German-Czech chamber of trade and commerce in Prague before moving on to the PR department of the CSU Bavarian parliamentary party. Interest in international work and a passion for travel brought her to the team at piroth.kommunikation.


Daniela Maria Piroth-Bonn


Introducing Daniela...
Daniela's powers of creativity and lateral thought never fail to impress. She has a talent for pinpointing potential for growth, and thinks in solutions — not in problems.

Daniela Maria Piroth-Bonn, the founder of piroth.kommunikation, has commited herself to the communication in the tourism field since 2003.  With new ideas and fresh atempts, she adds some zest and gives new perspectives on the projects.
Daniela has been in the tourism industry since 1996. Her expertise in tourism marketing comes from working for leading companies such as Dertour, Rafael Hotels Deutschland, Peter Deilmann EuropAmerica Cruises, Deutsche Lufthansa AG and Deutsche Bahn AG – both in Germany and abroad. Before starting her own business, Daniela handled the account of the State of Queensland in Australia as part of Mangum Management, a tourism marketing and PR agency. While completing her MA in Italian studies, American studies and ethnology, she worked and studied in Italy and the United States for extended periods.


Natascha Langhein


Introducing Natascha...
Always up to date on the latest Instagram hashtags, Natascha keeps us posted about the craziest beauty and fashion trends.


As M.I.C.E. Marketing Director, Natascha is the right person for strategic MICE marketing for international congress offices and hotels.
Originally from Schleswig-Holstein, the globetrotter and adventurer followed her passion for traveling and exotic countries and completed a Tourism Management degree at the University of Applied Sciences Worms. After spending time abroad in Argentina and the Bahamas, Natascha moved to Munich in 2008 to get started in tourism marketing. Whether as a team leader in live communication or as a MICE marketing manager for various convention bureaus and tourist boards, Natascha convinces with her passion for customers and colleagues. Since Natascha is also interested in creating special moments, she studied event management in Munich while working and ever since creates creative concepts for our clients.
Marion Handel


Introducing Marion...
Marion is an outstanding communications professional. Bursting with ideas, she is our in-house wordsmith — and always guarantees a smile!



She specializes in content marketing, working out the best ways to tell the stories that make our clients so unique. She is currently assisting in customer service.

During her studies in Tourism Management and Business Administration at the University of Cooperative Education in Ravensburg, she worked for two international travel agencies in Munich. Extended periods abroad in Australia and South Africa strengthened her language skills and bolstered her passion for the tourism industry.
Melanie Mügler


Introducing Mellie...
As a "Münchner Kindl" she knows what is good. Thus she has not only always an amusing saying on the lips, but provides also with pleasure for our bodily welfare!


With her instinct for texts and her uncomplicated hands-on mentality, Melanie supports our team in the everyday business and customer handling with a decent portion of enthusiasm. 
During her business management study in Munich she has intensely dealt with the main focuses Hotel-, tourism- and Event management and, besides, learned to know - and love - the PR and marketing work. She collected practical experiences already at different hotels: from the small, family-controlled land hotel about an Austrian mountain club up to the 5-star hotel in the Munich city centre. The enthusiasm for the tourism has thereby grown steadily. Privately she spends her vacations best in Croatia.
Franziska Bernholz


Introducing Franziska...
Always very well informed, the lunch break talks with Franzi can happen to drift away to world-political topics :) during our table talks, you will search in vain for cat videos and canteen gossip –most of the times at least!
Online campaigns, digital profiling, social media concepts & co – that is where Franziska jumps in.
Already during her studies in International Tourism Management at the IUBH Bad Honnef/Bonn and the Haaga-Helia University in Helsinki, Franziska got enthusiastic about the variety of marketing activities. The practical experiences in a hotel, a Costa-rican travel agency and at the Bavarian tourism marketing agency strengthened her passion for the work in the tourism industry. In particular, she grew fond of the endless possibilities of the social web and the digital. In her leisure time, Franziska's thoughts also spin around travelling: Let it be a short weekend trip or the long-haul travels – at some point she is seized by a thirst of adventure.


Kathrin Jungwirth


Introducing Kathrin…
With her constructive approaches Kathrin supports creativity and new ideas. With her precise and analytical view she can quickly understand (complex) topics and her fingers are dancing over the keys :)
From comprehensive content management to social-media and video-tutorial concepts, Kathrin consistently demonstrates her sensitivity for the right choice of words.
During her studies in tourism management at the University of Applied Sciences Munich and the Haaga-Helia University in Finland she took a closer look at topics like marketing, public relations and event management. Her practical experiences at Verband Internet Reisevertrieb e.V., the Munich airport and InLoox strengthened her enthusiasm for marketing. At piroth.kommunikation she can now follow her passion for tourism. In her leisure time she spends every free minute to discover new places and cultures. 


Sarah Fassoth


Introducing Sarah...
With her communicative and open manner, Sarah enthuses colleagues and customers alike, and is always open for a rally in the "Ratsch" hotspots in Munich..


Putting all her passion in tourism Katharina supports our MICE Team.
It was at a very young age, when native-born Bavarian Sarah discovered her passion for travelling. After language study travels to England and the USA, the Plan was set and she started her studies of tourism management at the University of Applied Siences in Munich. Sticking to her Motto "from Bavaria to the World", Sarah spent a semester abroad in France and gained first experiences in the tourism market through internships in the tour operator- and travel product management sector. With high interest in communications and writing, as well as searching for new challenges, Sarah's way led her to piroth.kommunikation.


Carolin Fischer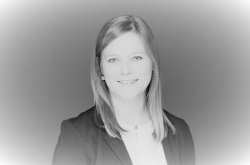 Introducing Carolin...

With a lot of fun and curiosity Caro throws herself into her work. But be careful: Her enthusiasm and laugh is contagious!



Carolin supports our MICE-Team.

She traveled with a backpack across Thailand, with carry-on luggage to Budapest and with excess baggage to Australia – all these great travel experiences made Carolin fall in love with travel and tourism and convinced her to pursue a career in the tourism industry. As part of her tourism management studies she lived in London for six months, spent a whole year in Sydney and is now back in her hometown Munich. After three years at a leading online travel agency, where she was responsible for hotel supply and account management.
Interested in joining the team at piroth.kommunikation tourism marketing and PR agency? Click here for our vacant positions and online application form.