The team at tourism marketing and PR agency piroth.kommunikation

piroth.kommunikation: Our tourism marketing und PR team introduces itself:
Julia Stubenböck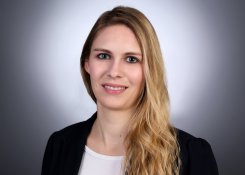 Introducing Julia...
With her attention to detail - without losing sight of the big picture - Julia is our optimization and innovation engine and her enthusiasm simply infects everyone. 

For Julia, the world is the most beautiful book you can read. After studying comparative literature, she decided to tell stories about her customers. Originally from Austria, she knows that in order to position oneself successfully, old patterns have to be reviewed regularly, but without constantly changing direction. In this way she always gives new and valuable impulses for the work at the agency and supports clients in their strategic orientation processes.
With intermediate positions in the publishing and cultural sectors, it quickly became clear to Julia that PR in tourism combines everything that is important to her. Thanks to her many years of experience in the positioning of destinations, airlines, hotels and tourism products, she is perfectly networked in the media industry, both professionally and privately, and knows how to read the signs of the times. Tailor-made targeting and innovative communication concepts are her trademark.


Roja Delarami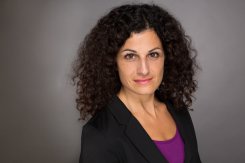 Introducing Roja...
Pragmatic, practical, good - Roja is our improvisation artist. Open to new ideas and with her hands-on mentality, she thinks in terms of solutions rather than problems as a highly networked and communicative doer.

Roja is an expert in tourism communications, brand and product PR. Since she was little, she was into travelling and so she successfully completed an apprenticeship at FTI Touristik and her studies of Tourism Management at FH Munich. During her studies she worked abroad in Madrid, Ibiza, the Canaries and in Turkey.
After her studies and having worked as online editor at Travelzoo, she was overseeing the destinations Abu Dhabi and Barbados at News PLUS and Aviareps Tourism. At last, as Senior Consultant at the PR agency Grayling in Vienna, she was responsible for tourism clients as Emirates Airline, Costa Cruises or Red Rooster.


 Franziska Bernholz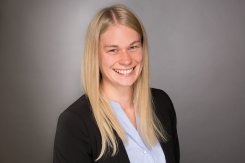 Introducing Franziska...
Always very well informed, the lunch break talks with Franzi can happen to drift away to world-political topics :) during our table talks, you will search in vain for cat videos and canteen gossip –most of the times at least!

Online campaigns, digital profiling, social media concepts & co – that is where Franziska jumps in.
Already during her studies in International Tourism Management at the IUBH Bad Honnef/Bonn and the Haaga-Helia University in Helsinki, Franziska got enthusiastic about the variety of marketing activities. The practical experiences in a hotel, a Costa-rican travel agency and at the Bavarian tourism marketing agency strengthened her passion for the work in the tourism industry. In particular, she grew fond of the endless possibilities of the social web and the digital. In her leisure time, Franziska's thoughts also spin around travelling: Let it be a short weekend trip or the long-haul travels – at some point she is seized by a thirst of adventure.


Katja Broschart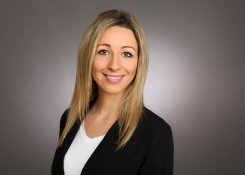 Introducing Katja...
Katja is an outstanding communications professional. Bursting with ideas, she is our in-house wordsmith — and always guarantees a smile!



Katja is our expert for all event questions and is also well connected when it comes to hotel PR and premium products.

Being adventurous and passionate about languages and travelling have always been key drivers in Katja's career path. During her studies in German, English and business administration at Saarland University, she spent her semesters abroad in California, Florida and Spain. She then moved to London where she lived for one year until she graduated with her master's degree in international marketing from Glasgow Caledonian University. Afterwards she gained experience in marketing and event management as well as in PR in Munich. At piroth.kommunikation Katja combines her passion for tourism with her professional qualifications.


Janine Brauner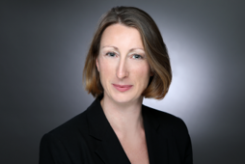 Introducing Janine...
Janine's powers of creativity and lateral thought never fail to impress. She has a talent for pinpointing potential for growth, and thinks in solutions — not in problems. 

Janine's passion for travelling was born in her cradle, because during her childhood she travelled almost the whole world.

After working several years in the media gaining profound knowledge of the business, Janine started her studies in the field of Communication and Economy at the University of Munich. When she finished her studies, she began her career in PR & social media in the tourism industry, working for various tourism agencies and boards. Here she was in charge of clients such as Trentino, Las Vegas, Travel Nevada and Bavaria and realised several large projects, always using a 360-degree approach.


Annika Walther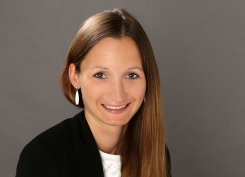 Introducing Annika...
Press relations, sales, marketing and social media... Annika is our all-rounder. Only in her free time she likes to commit herself and is mostly to be found in the mountains.


Thanks to her language skills and travels in the hexagon, Annika is our France expert with a great love for the French overseas territories and departments.
Annika completed her German-French Bachelor degree with a focus on International Tourism Studies at the Harz University in Wernigerode, the Université d'Angers and on Reunion Island in the Indian Ocean. Born in southern Hesse, she remained true to the half-timbered town at the foot of the Brocken and directly followed up her Master's degree in Destination and Tourism Development. Her love for our western neighbouring country led Annika to the banking hub of Frankfurt am Main, where she supported the French Tourism Development Agency, Atout France, in various marketing projects. In 2011 Annika joined the Frankfurt based German office of the Reunion Island Tourism Board before moving to Munich in 2015. Since then, she has been increasingly drawn to press relations with some excursions into marketing and sales.


Sophia Rossmanith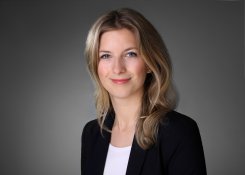 Introducing Sophia...

Hands-on mentality, creative writing and organizational talent: Sophia balances everything and always gives 200%.
. 

Sophia is our PR expert for outdoor topics.

At home in the world and in the Allgäu: During her studies in tourism management in Lower Bavaria, Sophia went to Mexico for a year and to Milan for an internship. Thus, Sophia is not only a foreign language acrobat, but also well informed about the international travel market. Due to her passion for hiking and nature-related activities, she is our PR expert for outdoor topics - and still climbs the peaks of the Allgäu mountains after a creative day at work.
piroth.kommunikation: Our MICE-Marketing and Sales team introduces itself:
Natascha Langhein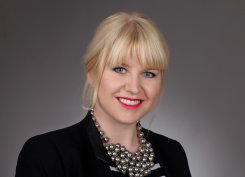 Introducing Natascha...
Always up to date on the latest Instagram hashtags, Natascha keeps us posted about the craziest beauty and fashion trends.


As M.I.C.E. Marketing Director, Natascha is the right person for strategic MICE marketing for international congress offices and hotels.
Originally from Schleswig-Holstein, the globetrotter and adventurer followed her passion for traveling and exotic countries and completed a Tourism Management degree at the University of Applied Sciences Worms. After spending time abroad in Argentina and the Bahamas, Natascha moved to Munich in 2008 to get started in tourism marketing. Whether as a team leader in live communication or as a MICE marketing manager for various convention bureaus and tourist boards, Natascha convinces with her passion for customers and colleagues. Since Natascha is also interested in creating special moments, she studied event management in Munich while working and ever since creates creative concepts for our clients.


Katharina Poloczek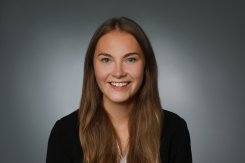 Introducing Katharina...

Our #socialmediabutterfly, is charismatic, charming and always ready for the next challenge.

.


Katharina is an event industry enthusiast with style, always looking for the latest travel, fashion and food trends.

Born in Hannover, she comes from the north of Germany, but her heart has been beating for Munich for a long time. Katharina followed her passion for travel and hence guided her career in that direction. After enjoying the metropolitan lifestyle as an au pair in London, she gained experience in various tourism sectors while successfully studying International Tourism Management. Internships at a DMC, a 4-star hotel and side jobs in restaurants made her fall in love with the hospitality industry and a top notch approach to service. As a cute caterpillar, Katharina discovered her passion for the MICE industry during her internship at Lieb Management. Nowadays, she became a beautiful and creative butterfly, who creates bespoke MICE marketing and sales projects and uses her talent for all things social media, likes, hashtags, and co.



Interested in joining the team at piroth.kommunikation tourism marketing and PR agency? Click here for our vacant positions and online application form.