Priener Tourismus GmbH

Prien am Chiemsee, Germany
Ms. Andrea Hübner
Prien am Chiemsee tourist marketing, also covering the Fraueninsel islands and Herrenchiemsee.

Partner quote
"Working with Daniela Piroth and her team is both extremely enjoyable and highly successful. We are a tourism outfit that markets Prien am Chiemsee, along with the well-known Fraueninsel islands and Herrenchiemsee. Daniela's stellar press contacts have led to widespread coverage of Prien am Chiemsee in the German-speaking media."
Priener Tourismus GmbH – Bertram Vogel, former Managing Director

Clippings - excerpt
Straubinger Tagblatt "Königliche Sommerfrische", October 2014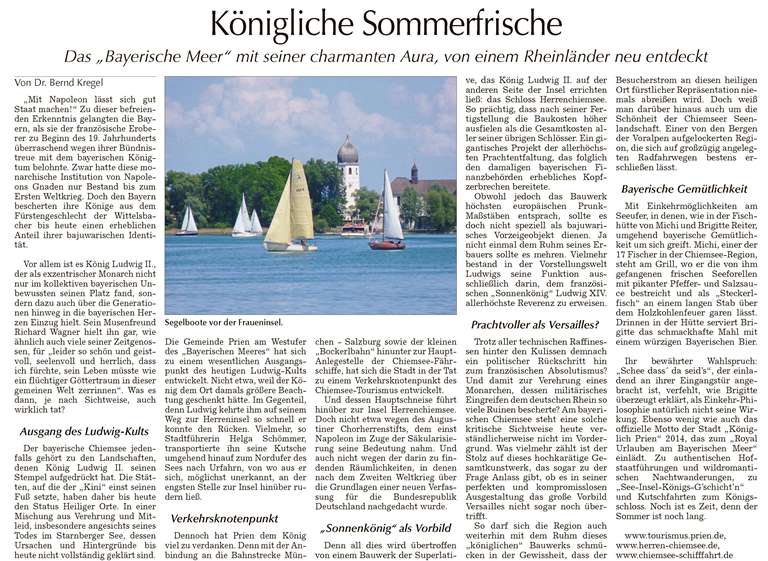 München Süd "Weihnachtszeit im Münchner Süden", January 2013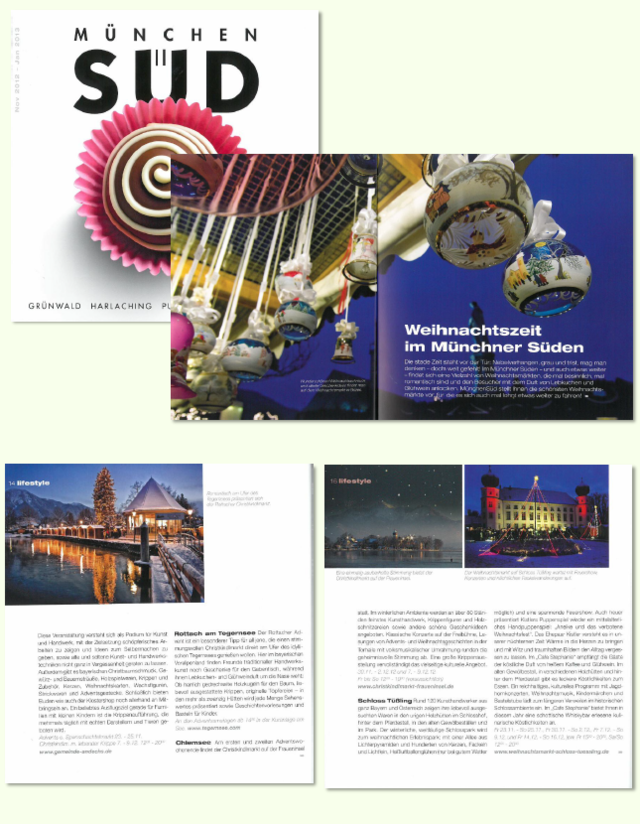 Wohin-Dahin.de "Vogelbeobachtungen im Prien am Chiemsee", November 2012, http://bit.ly/ZgBx6k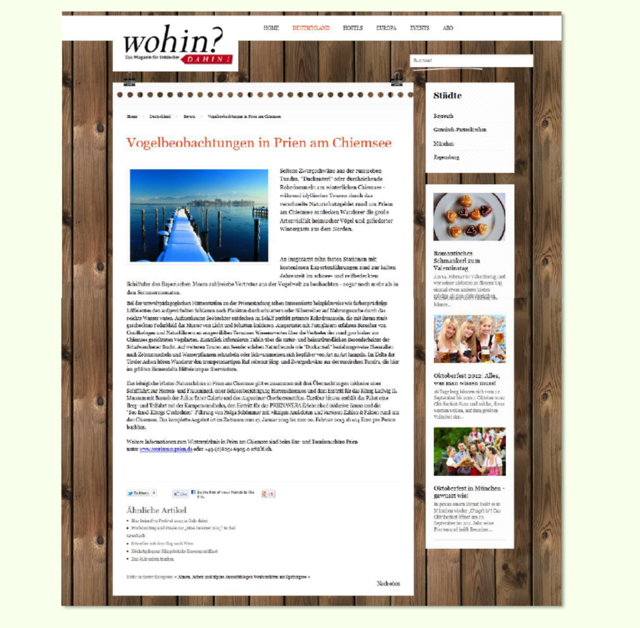 Event - images
World record attempt in Prien "Longest picnic blanket in the world", June 2012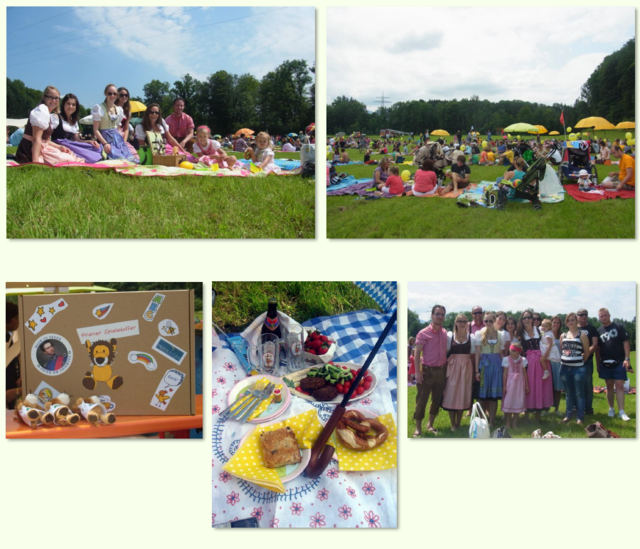 Further work samples will be presented personally if requested.